"Most people do not listen with the intent to understand; they listen with the intent to reply."
― Stephen R. Covey, The 7 Habits of Highly Effective People.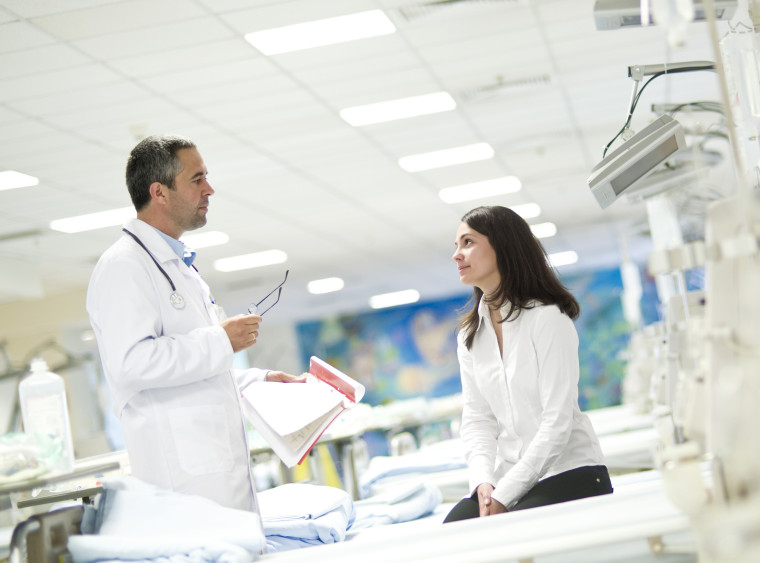 During the first years of my career I tried to save every second. One main strategy was to prepare a quick answer while the patient was still talking. As soon as I thought I knew what the patient was trying to tell me, I'd interrupt him and either tell him what to do with his problem, or prescribe something and leave.
But listening to a patient is more than solving his problem. It  gives him respect and the feeling that he matters.  
When we actively listen to the patient, that many times will help a patient more than another prescription.
After almost six years in the clinic I think I'm making a little bit of progress here. So here is my method:
Look in his eyes while he is talking. ("Duh")

During this time don't check your phone or don't read anything. The main goal is to get the patient to believe that you are listening.

Don't reply anything for five seconds

After the patient is finished, he will wait for us to correct him or give him an easy answer and leave. Because after all, WE went to university, and WE wear the white coat.

Because that is what he is used to. Don't. Instead just keep looking in his eyes and give him the chance to inhale and maybe even to add another sentence.

When we keep on listening to the patient instead, that's generally the moment when most patients look at me and think: "Wow! He is really listening. Maybe he is even thinking about what I just said!"

I know it's a difference because before I used to leave the room as soon as the patient gave me a chance. When the patient finished I would wish him the best.

Give an empathic and honest answer:

Don't pretend to have an answer for everything. Many times that will mean you will have to answer: I don't know.

Medicine does not provide an answer for every problem. The patient knows that. It's time for doctors to understand this too.

By pretending to have a solution for every problem we only get one message to the patient: I do not understand you. Sometimes patients don't want an answer for their problem. They just want to be listened to.

So if a cancer patient complaints about vomiting after chemotherapy this doesn't necessarily mean that he wants you to raise his antiemetic medication. Maybe he just needs someone to listen.

We are busy. I get it. The patient gets it. But in many of these moments you actually have the chance to make a change in his life.

This only takes a moment and it changes the patient's whole day. He knows you care. Of course after listening to you can say:
"I have no idea how hard this must be for you."
"I cannot imagine what you are going through."
"I am so sorry you have to face all this. You can always give you stronger medication against the vomiting  with you Side effects. So if you have feeling that you need stronger medication please just let me know."
Give this a try and tell me what happened. Leave a comment below.